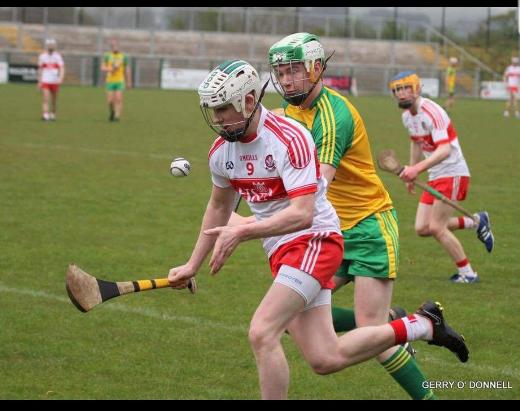 FAMILY and friends have helped raised £30,000 for Foyle Search and Rescue following the death last year of Derry hurler Aodhan O'Donnell.
It was the dedicated volunteers from Foyle Search and Rescue who recovered Aodhan's remains from the River Foyle in July.
The untimely death of the 19-year-old devastated his family, friends, Derry GAA and his club Na Magha.
In a statement today, his club said: "Following the tragic loss of Aodhán last year, the O'Donnell family are proud to say that £30,000 has been raised in aid of Foyle Search and Rescue in thanks of all they did for the family during a tough time.
*The local charity have now got a boat that will have Aodhán's name on it.
"This boat will be getting blessed this Sunday (17th February) at Foyle Search & Rescue at 11 am.
"Everyone is welcome to attend the blessing but please be there before 11 as parking will be limited.
"Another well deserved milestone for Aodhán and his family.
"The O'Donnells would also like to thank everyone who made a donation during their fundraising for FSR."
Following his death, Aodhan's club said he would be missed by the entire GAA fraternity.
"Derry GAA are devastated at the tragic death of Aodhán O'Donnell," said Na Magha.
"Aodhán was a much valued team mate and hurler at both club and county level and will be greatly missed.
"The thoughts and prayers of everyone connected with Derry GAA are with Aodhán's family, friends and club members at this difficult time."
Na Magha also released a statement at the time on behalf of the team and Aodhan's family.
"The club and O'Donnell Family would like to thank everyone for the overwhelming support in what has been a very challenging week.
"Go ndeánfaidh Dia trocáire Air. Na Magha agus Doire Abú."
Tags: