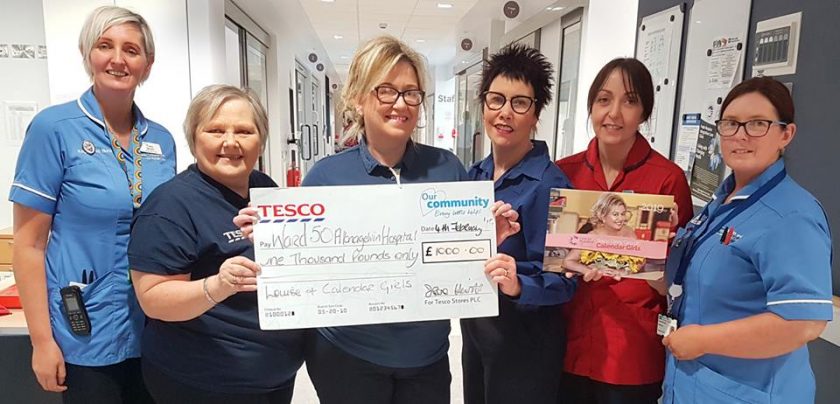 STAFF at Ward 50 in Altnagelvin Hospital received a donation of £1,000 from staff in Tesco, Strand Road, Derry.
It was in appreciation of the amazing treatment Louise Casey received whilst undergoing treatment for cancer.
She and her colleagues took part in a photoshoot for 'Tesco Derry Girls do Calendar Girls 2019'.
Sales of the calendar have reached £2,000, with £1,000 being given to Cancer Research.
Louise, Irene Hewitt and Fionnuala Gillen presented £1,000 to Ward 50 staff Tracy Mears, Nicola O'Kane and Denise McDonald.
Tags: