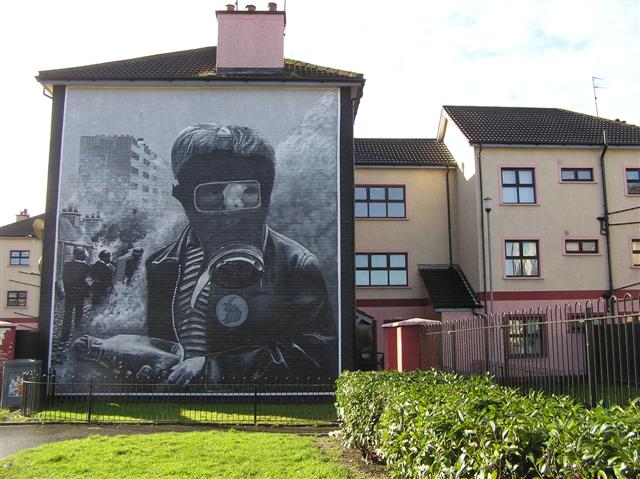 A striking mural in the Bogside depicting a young boy with a petrol bomb will not be painted over or removed, say local artists.
The mural is part of a collection known as the People's Gallery painted on gable walls in Derry's Bogside and created by Tom Kelly, Kevin Hasson and the late William Kelly.
Bogside Artists' chairman Emmet Doyle hit out at recent suggestions that the petrol bomber mural should be replaced by a more neutral and modern depiction of the city.
He said: "This mural, along with the others that form the People's Gallery, is the narrative of the history of the Bogside and to suggest part of that is removed is to deny what happened.
"It is not a glorification of violence, it, along with the rest of the murals, depict our story and they are going nowhere."
Tags: