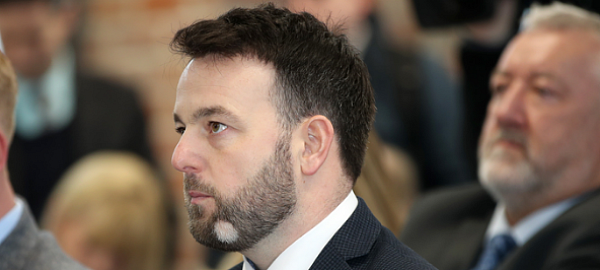 SDLP Leader Colum Eastwood has said that MPs need to recognise that the DUP is out of step with the majority in the North of Ireland on the Backstop.
The Foyle MLA commented: "The SDLP has always recognised that Northern Ireland would be the place most adversely impacted by the decision made by majorities in England and Wales to exit the European Union.
"Despite what the DUP are saying, people here did not consent to Brexit. We need to bank the Backstop in order to protect us from a hard border.
"People in Northern Ireland support a legally operative Backstop to protect people here. This position is supported by the business community, farmers, trade unions and the majority of people here.
"It's time MPs listened to them," added the SDLP leader.
Tags: