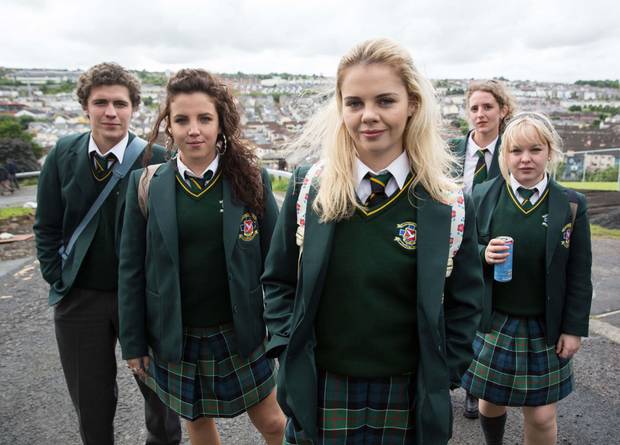 iS 'Derry Girls' the movie on the horizon?
Well, according to one of the stars of the hit Channel 4 comedy series there is a chance a film could be in the offing.
Irish comedian, Tommy Tiernan, who plays Da Gerry in 'Derry Girls', was speaking to Today F.M. radio presenter Ian Dempsey when he appeared to let the cat out of the bag about a possible movie.
Said the 49-year-old: "We finished filming the second series last Friday so that'll go out in March.
"We're doing season three and then a film maybe."
But no sooner were the words of Tiernan's mouth about a possible silverscreen showing of Derry Girls, he was quick to point out that nothing was confirmed and it would be up to the Derry-born writer of the show Lisa McGee.
"That's all up to Lisa," he told the radio show.
"That's her going away and sitting in a shed in London and just coming up with all the stories.
"She's a genius I think in terms of the amount of stories she's able to fit into each episode and I think it's fantastic."
'Derry Girls' has been a smash hit for Channel 4 in January this year.
The series was such a hit with fans that Channel 4 commissioned a second series after only two episodes.
The cast and crew were in Derry last month filming a number of scenes for the second series which will be screened on Channel 4 in March next year.
Tags: