Originally from Ballymena, Dr McNeill graduated from Queen's University in Belfast in 1982 and trained in cardiology in Northern Ireland and Europe before taking up a consultancy post in Altnagelvin in 1992.
He was the Lead Clinician in Cardiology in the Western Health and Social Care Trust and served as the President of the Irish Cardiology Society for two years.
"I was honoured to host Dr McNeill and his family and colleagues in the Guildhall this week and recognise his dedicated career in progressing our regions' cardiac services.
"Although he is leaving his position at Altnagelvin his legacy of developing the highest possible standard of care and treatment for cardiac patients in the North West will continue.
"I would like to wish Dr McNeill well in his retirement and I hope he enjoys the opportunity to spend more time with his family and wife Frances."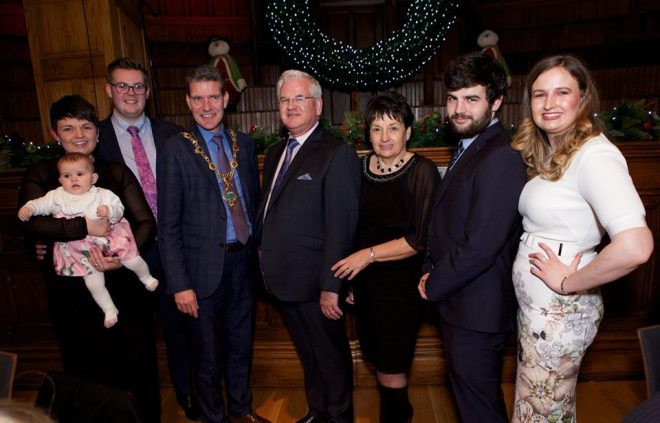 Tags:
MAYOR of Derry City and Strabane District Council has hosted a civic reception at the Guildhall for Dr Albert McNeill, the well known cardiac specialist who is retiring after 26 years of service at Altnagelvin Hospital.