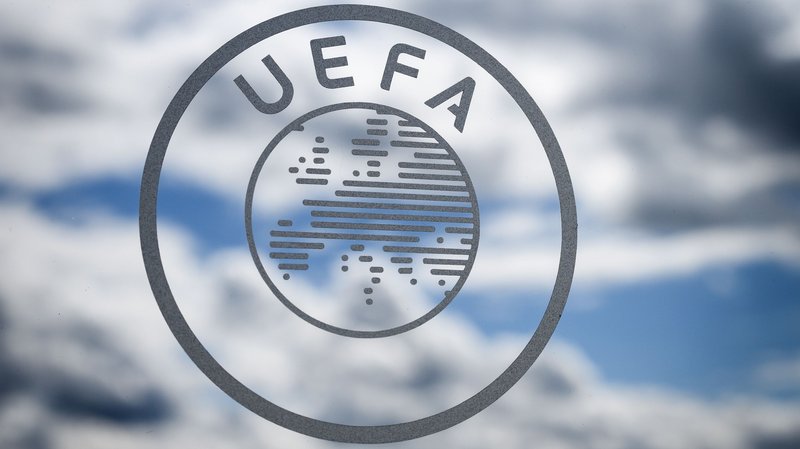 THE Republic of Ireland have been drawn to face Switzerland and Denmark in the Euro 2020 qualifiers.
Mick McCarthy's side was drawn in Ground D, where they will also face Georgia and Gibraltar.
Northern Ireland will have a mountain to climb after being drawn with the Netherlands and Germany in Group C.
Michael O'Neill's side will also face Estonia and Belarus.
The Euros in 2020 will celebrate the 60th anniversary of UEFA's most prestigious competition, and uniquely, 12 cities, including Dublin, will share hosting duties.
All 55 UEFA members are taking part in the draw for the qualifiers, which will determine the ten groups comprising of either five or six teams.
Twenty teams will qualify directly from the group stage, the top two in each section, with the remaining four places going to winners of the Nations League play-offs.
Speaking afterwards to RTÉ Sport's Tony O'Donoghue, McCarthy said he saw Nuno Gomes, who pulled Ireland's name out of the pot, glance at fellow officiators at the draw, Robbie Keane and Ronnie Whelan after doing so.
"They explained before that there were certain things that couldn't happen.
"I looked at Nuno (Gomes) when he picked it and he looked at Robbie (Keane) and he looked at Ronnie (Whelan) so we knew who it was. So, it was a surprise (to get taken out).
"I'm not saying our group is easier but the Netherlands and Germany would have been a really tough ask and then of course Michael O'Neill (Northern Ireland manager) got it.
"I think everyone is asking me is it an 'easy' draw. It's not because Georgia was one I looked at in Pot 4 that's a tough one because we've played them before and they've always had good teams."
The five-team group means Ireland will enjoy one free international window, opening up the possibility that friendly matches could be arranged.
It is, however, not yet known when in the schedule the free weekend will fall.
McCarthy admitted that he has limited scope for experimentation.
"Experimenting? Yeah, but I wonder how much? It's a pretty short schedule from March and September. So, if you win a game you might pick the same team and keep it going.
"It could be completely different. It might be an opportunity. But if you get on a roll, you want to keep it on a roll, even if it's a friendly."
The group has lumped Ireland in with a number of familiar foes and McCarthy reflected on the fact that his last game as Ireland manager in 2002 was a home defeat against Switzerland.
"It was my very last game. I had made my mind already that I was going at the time and I tried to win it. And we got done on the break and they scored with a great goal to make it 2-1. It was sad leaving on that note. But I've got a chance for revenge, haven't I?"
"I watched the games then (against Denmark) and we got some decent results against them. But it's a different era, it's a different time. We'll be trying to beat all the teams and anything that's happened against Denmark in the past, I can't do anything about that.
"It's a change. Hopefully, you get a response. It's a strange situation going straight into competitive games, which I think we will. We don't know the fixtures yet."
Tags: