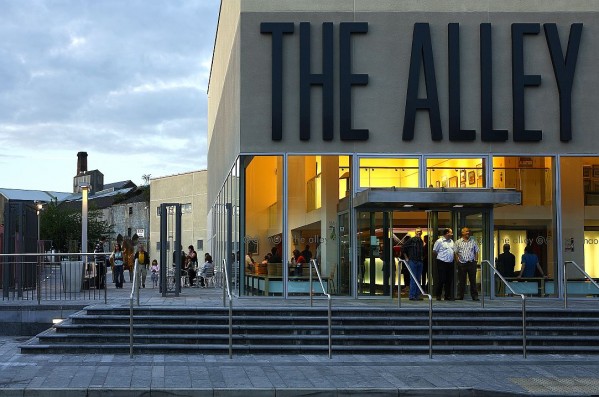 A musical comedy following a group of girlfriends in their 40s on a wild, tearful but joyous night out is coming to the Alley Theatre on Thursday 13th December.
Girls' Night by British writer Louise Roche and performed by the Two Bridges Theatre Group is set in a karaoke night club as the group celebrate the forthcoming wedding of the daughter of one of the group.
The play has entertained audiences across the country, delivering a hilarious tell-it-like-it-is view of friendship, woven together with irresistible classic songs such as 'It's Raining Men' and 'Girls Just Want to Have Fun'.
The cast are taken from throughout the North West – Mary Conlan, Nicola Boyle and Carolyn O'Donnell from Strabane area and Helen McLaughlin and Susanne Bergin from Derry.
The comedy is interspersed with well-known karaoke songs performed by each of the girls as well as well known numbers performed by all the group.
The audience are invited to join in with all the fun of karaoke.
Laugh, cry, sing and dance as you live through the ups and downs of this brilliant group of actresses.
A wonderful night in store for Xmas parties to share and sing along with the entertainment and anguish of the five women and their heart-breaking yet uplifting and very funny stories.
The Two Bridges Theatre Group started in Derry in 1997 and since then have had performances of Girls' Night in Derry, Strabane and Letterkenny.
They took part in the All Ireland Festival Circuit from 2004-2008, twice reaching the Confined Finals with The Factory Girls by Frank McGuinness and Midden by Morna Regan.
Tickets are available from the Alley Theatre Box Office on 028 71384444 or online www.alley-theatre.com
Tags: