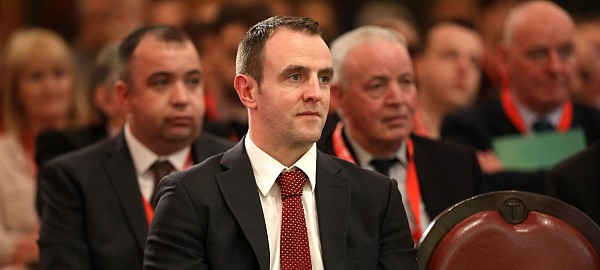 THE SDLP's Mark H Durkan has expressed his disappointment that plans for the Medical School at the Magee Campus in Derry will be postponed.
Mr Durkan added that although this is extremely disheartening it isn't at all surprising giving the lack of Government here.
The Foyle MLA said: "This setback is extremely disappointing and frustrating but it is not at all surprising.
"Almost a year ago, I was criticised for pointing out that the progress of the North West Medical School would be hampered by the lack of government here.
"Sadly, since that time, the DUP and Sinn Féin have failed to form a government and, in my opinion, are failing to make a meaningful effort to do so.
"The need for this project is undeniable and it is urgent.
"This year I anticipate that the locum bill for the Western Trust area will exceed £20 million.
"This is directly attributable to the difficulty we have in attracting doctors who have been trained elsewhere to come here and settle here.
"The establishment of a medical school here would solve this worsening situation and also play a pivotal role in the expansion of Magee and the regeneration of our local economy.
"Every day we hear of people suffering and projects stalling as the result of us not having Ministers in place. This is just the latest example.
"The DUP and Sinn Féin really do need to reassess their priorities and start putting people first," added Mr Durkan.
Tags: