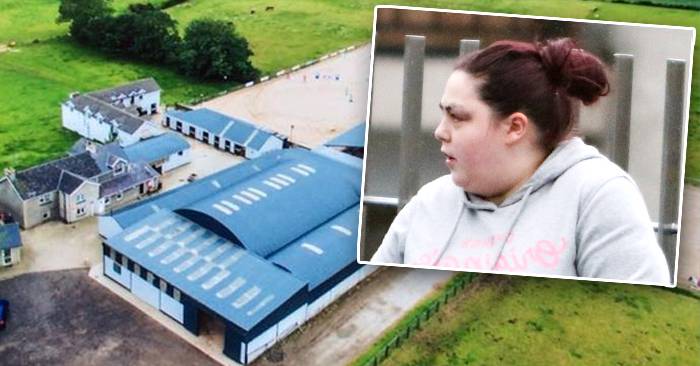 TWO people from Derry have been charged in connection with the arson of an equestrian centre in which two horses were killed and a woman injured in Co Donegal.
Julie McCartney, aged 31, and Gerard Given, 27, Given of Circular Road, Derry, appeared at Letterkenny District Court today charged in connection with the attack at Lenamore Stables in Muff.
McCartney is a mother of three children who is originally from Derry where she lives in Sheltered accommodation at Ashmore House.
The court heard that one of the horses which died in the blaze is a pedigree showjumping horse worth more than €100,000.
Giving evidence, Garda Sergeant Gerry Farry told the court that it is estimated that "several hundred thousand euro" of damage was caused in the blaze.
As well as severe damage to the stables, a horse transporter was also completely destroyed.
A woman in her 20s, who works at the centre, had to receive hospital treatment for minor burns and smoke inhalation.
Both McCartney and Given are charged with arson, theft and trespassing.
Sgt Farry told the court that he felt the attack followed a threat allegedly made by Mr Given on October 19th last.
Although McCartney had rented an apartment in Greencastle in Donegal, Gardai said the owners said she was not welcome there anymore.
He said he considered her a flight risk and was objecting to bail because she now had no connections with Donegal.
However, the accused woman's solicitor Mr Ray Lannon, said his client was a vulnerable person who was on medication for mental health issues.
He said she had no passport, had only £300 (pounds) in savings and did not plan to go anywhere.
The court was also told the equestrian equipment including saddles were found in Ms McCartney's possession.
Having considered the bail application, Judge Paul Kelly said he was refusing bail as she had "no connection with the State."
He remanded Ms McCartney in custody until November 12th.
Mr Given's solicitor, Mr Donagh Cleary said he was applying to have his client remanded in custody until November 12th also.
He asked for medical treatment for Mr Given for shotgun wounds to the knees and wrists he received several years ago.
Tags: