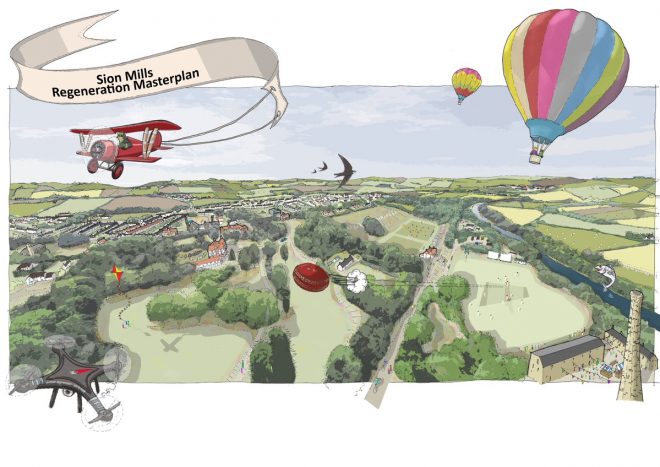 PEOPLE living in the Sion Mills area have only a few days left to register their views on future plans for the regeneration of the village as work continues on the new Sion Mills Masterplan.
The proposals will be in Strabane Library for a short while to gauge the thoughts of local residents on how the plans should progress.
Consultants GM Design Associates have been appointed by Council to undertake the preparation of the heritage and regeneration masterplan which will shape the village's development over the next 10-15 years.
The objective of the masterplan is to identify and articulate the key regeneration priorities for Sion Mills village and the development of an agreed stakeholder action plan.
To date the consultants have been working on key baseline analysis and technical surveys as part of the first phase of the commission due for completion in the summer.
They have now move to the next phase of the commission which is the public consultation inviting views from members of the community and other stakeholders which will assist the development of the masterplan in terms of the issues, opportunities and actions.
Heritage Officer with Derry City and Strabane District Council, Margaret Edwards, encouraged people living in the area to attend. "We are very keen to engage with those living in and around Sion Mills and who have an interest in the development and conservation of the area," she stressed.
"The regeneration strategy will be delivered in keeping with the Strategic Growth Plan's aim to develop and conserve our rural settlements, protecting and promoting our natural built heritage assets.
"Sion Mills boasts a number of historically significant sites which will form a key part of that strategy, and become a resource for the community in terms of tourism and building the local economy.
"I would encourage everyone with an interest in the area to come along."
The Masterplan will be complementary to the Village Plans currently being prepared as part of the Rural Development Programme's 'Rural Village Enhancement' measure.
For more information contact regeneration@derrystrabane.com
Tags: