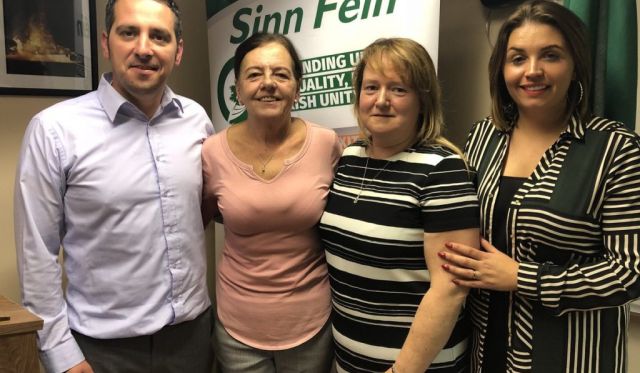 COUNCILLOR Christopher Jackson and Sharon McLaughlin have been selected to contest the upcoming local government elections in 2019 for Sinn Féin in the Waterside area of Derry.
The 48 year old graduated from Ulster University in 2015 with a degree in Environmental Health and is now employed as an environmental officer in a local engineering firm.
She said: "I am very honoured to have been chosen by my fellow activists in the Waterside to represent the party in next year's local council elections.
"I know there will be a lot of work ahead but I am looking forward to the challenges it brings."
Tags: