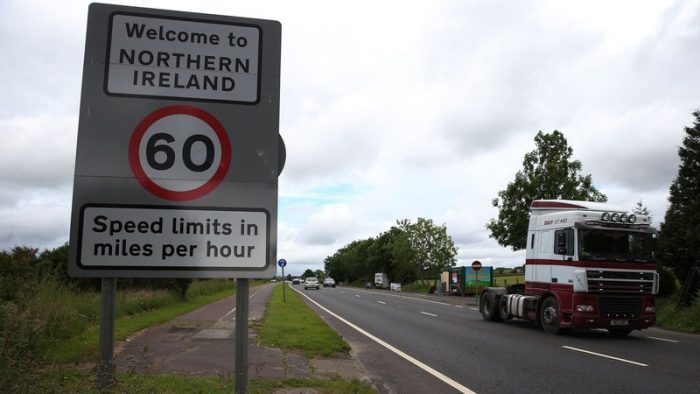 PLANNED British Government legislation could see members of the public being stopped, searched and detained within a mile-wide strip of the Derry/Donegal.
The controversial plans are contained in the Counter Terrorism and Border Security Bill which is currently going through Westminster in London.
It could come onto the Statue Books as early as Christmas this year, ahead of Brexit in March 2019.
Sinn Fein's Foyle MP said the British Government were "fools" if they thought new bill would be accept in the North of Ireland.
Under the current Terrorism Act, police can stop people if they believe a person is concerned in the commission, preparation or instigation of acts of terrorism.
But if the Counter Terrorism and Border Security Bill is passed, it would mean that police or immigration officers could stop members of the public within a mile of the border inside Northern Ireland if they are suspected of being involved in "hostile activity".
A hostile act is defined in the proposed legislation as one that "threatens national security, threatens the economic well-being of the UK, or is an act of serious crime" and is linked to a foreign state.
The relevant passage in the legislation states as follows:
A place is within the "border area" if it is in Northern Ireland and —
(a) it is no more than one mile from the border between Northern Ireland and the Republic of Ireland, or
(b) it is the first place at which a train travelling from the Republic of Ireland stops for the purposes of allowing passengers to leave.
This will affect some parts of Derry with its border with Donegal.
And parts of Strabane will also into the one mile "border area".
Brian Gormley, director of the Commmittee for the Administration of Justice (CAJ), told the Irish News: "Will we see a kind of militarised zone along the border where roving patrols can stop and question any person, resident or traveller without any kind of justification.
"We hope not but in this piece of legislation such a scenario is expressly provided for."
Elisha McCallion said: "If the British government think for a second that this is going to be accepted here in the North they are nothing short of fools."
But with no nationalist/republican MPs in Westminster, it is likely the Bill will be passed with the help to the DUP's nine MPs who are backing the Tories.
Tags: