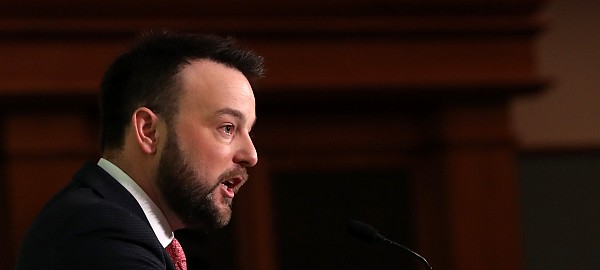 SDLP Leader Colum Eastwood has said that as the political impasse enters its eighteenth month, it is disgraceful that local schools across the North are at breaking point. After meeting a delegation of primary school principals, alongside party colleague Mark H Durkan MLA earlier today, Mr Eastwood has made clear this situation is unsustainable.
The MLA for Foyle said: "Today's meeting with local primary school principals in my own constituency of Foyle offered a stark reminder of just how unsustainable our political situation has become.
"It is a sorry state of affairs when teachers are having to cut back on classroom assistant hours, school buildings are in a state of serious disrepair, and extracurricular activities are cut back to the bare minimum.
"A primary education is an extremely formational time in a child's life and those of us who were democratically elected should be working in conjunction with educators to ensure children in the North are given the best start in life.
This means we urgently need a functioning Executive in place, an Education Minister to deliver on outcomes, and a budget set to ensure these outcomes can be delivered."
Tags: