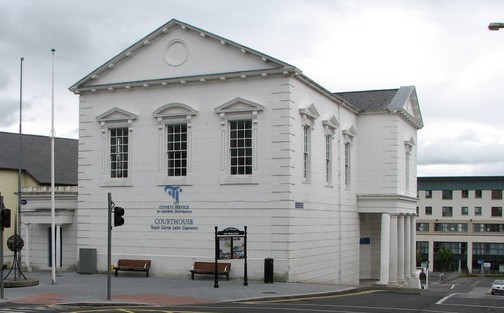 A 20-year-old Co Derry man with mental health difficulties had 'no recollection' of being in Co Donegal after being charged with assault causing harm and trespassing.
Jack McGlinchey of Nutgrove Road, Dessertmartin was arrested by Gardaí at Lough Salt on August 16, 2016 after a complaint was made by John Duffy.
Letterkenny District Court heard that Mr Duffy was struck by Mr McGlinchey, who he found trespassing on his land in Termon.
Mr McGlinchey had stood on the arms of Mr Duffy as he grabbed his car keys off McGlinchey.
Solicitor Patsy Gallagher said the incident had 'brought home the seriousness of difficulties' Mr McGlinchey had been experiencing.
His client was under care for mental illness at Holywell Hospital in Co Antrim.
The solicitor said Mr McGlinchey was "deeply remorseful and regretful'; about what had happened.
"He has no recollection of the day and he had no reason to be up there."
The case was adjourned as Judge Paul Kelly requested a probation service report before passing sentence.
Tags: