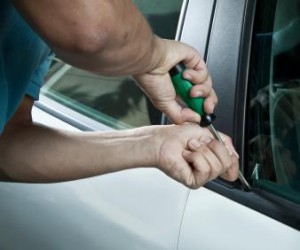 There are growing fears someone will be killed as a result of "death riding" in Derry, Sinn Fein Cllr Colly Kelly has said.
Cllr Kelly said an upsurge in car crime in the Creggan and Bogside areas of the city had people living in fear.
He was speaking after he was contacted by "very concerned" residents following a number of incidents in the early hours of Sunday morning last.
Cllr Kelly said: "Residents are very angry that cars were being driven through the area at high speed, noises of cars revving engines and burning tyres outside their homes.
"And fears that the area is being targeted by car thieves, something we have seen other parts of the city over recent months."
Cllr Kelly  added: "It is very upsetting to find that you have been a victim of crime, therefore I would advise everyone to be aware of their own security to ensure they minimise the risk to themselves."
He concluded: "We do not want to be faced with the loss of innocent life 'death riding' has produced in other areas and anyone with information should come forward to PSNI and do their part in preventing a tragedy in the future that we have so far been lucky to escape."
Tags: