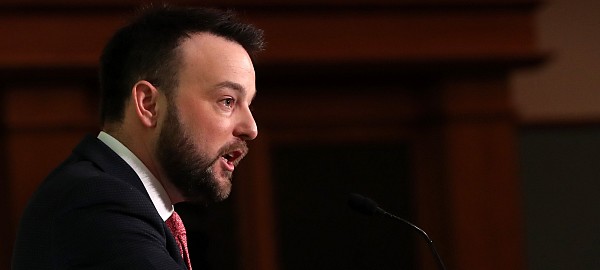 SDLP Leader Colum Eastwood has made clear that the Secretary of State must initiate a talks process as a matter of urgency.
Reacting to the introduction of new legislation by Karen Bradley to give civil servants more power to make decisions Mr Eastwood said the Secretary of State's focus should be on making genuine effort to get devolved government back.
The Foyle MLA said: "During her time as Secretary of State, Karen Bradley has done next to nothing to assist the restoration of power-sharing.
"Despite an understanding that a talks process would be re-initiated in the autumn, she has yet to turn words into actions.
"It is time she stopped allowing the DUP to pull her strings and instead act in the interest of all of Northern Ireland.
"Karen Bradley must now reconvene an open, inclusive and transparent talks process to get things moving.
"There is a crisis in our health service, chronic underfunding in schools, our economy is barely growing and brexit is on the horizon.
"Surely we now urgently need a process to bring devolution back."
Tags: