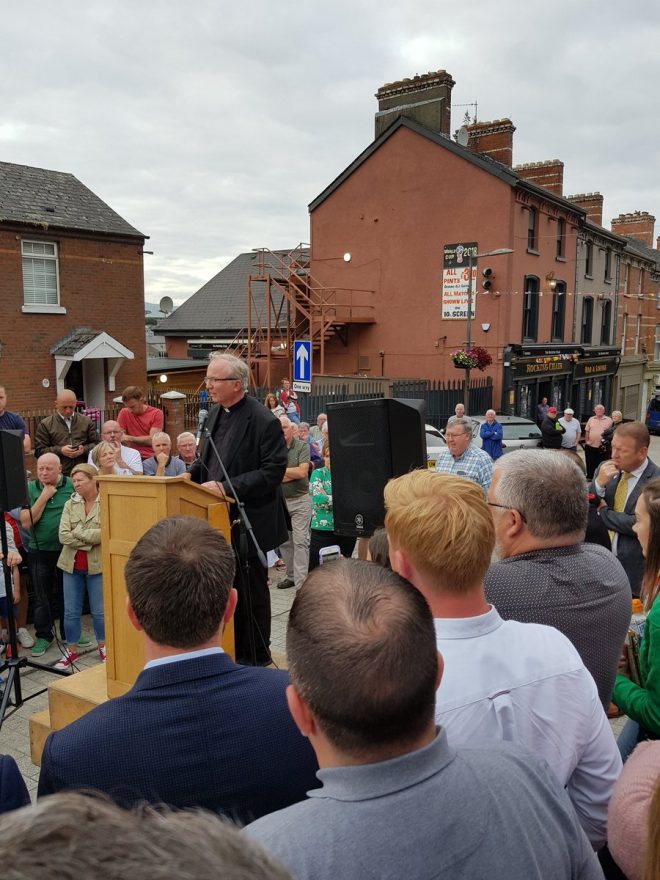 PEOPLE have turned out in Derry this evening to oppose those wreaking havoc in the city by rioting and trying to kill police officers.
The Unity of Purpose Group had asked everyone in the city to come together this evening at 7.30pm at the junction of Fahan Street/Butcher Gate to reiterate the city's "shared, positive opposition to ongoing events centred around the Bogside/Fountain areas of the city".
Political and church leaders have called for an end to the violence.
During this evening's rally, Catholic Bishop of Derry, the Most Reverend Donal McKeown told the assembled crowd:
"You can't claim to love your country and cause harm to those who live in it.
"Nothing can be built from petrol bombs.
"The people of Derry deserve better than violence."
The rally was called after six nights of orchestrated violence by dissident republican group the 'New IRA'.
On Thursday night, 74 petrol bombs were thrown at police along with two blast bombs.
Three arrests were made – one man will appear in court in the morning charged with disorderly behaviour.
Two others remain in custody including a 22-year-old arrested for attempted murder.
Tags: