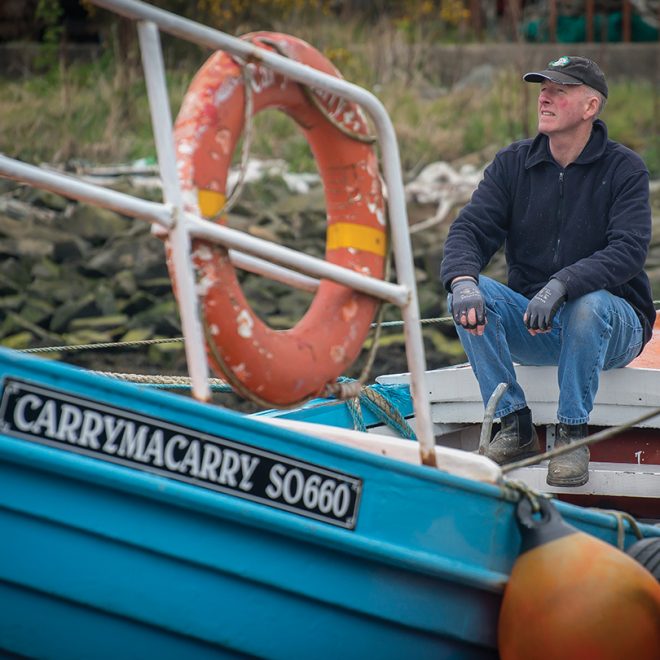 THE Foyle Maritime Festival taking place in Derry from 14-22 July, provides the perfect setting to showcase an experimental production that explores the changing life of boat-building and the challenges faced by seaside communities in the North West.
Entitled "Foyle Punt", this production which tells the story of Philip McDonald, a boat builder from Greencastle, Co Donegal using an eclectic mix of storytelling and narrative alongside songs and music performed by Libyan-born Irish singer Farah Elle and a Donegal fiddle player, and stories gathered by the 'Change of Address Collective'.
The production explores the changing and increasingly difficult way of life for craftspeople in rural artisanal industries in Ireland through the story of the McDonald family, bringing to life their family history and the Foyle Punt.
The performance also looks at the challenges the lived experience of seaside communities in the northwest.
Tickets for this must-see production, which takes place next Wednesday 18 July at 8.30pm at the Prehen Boathouse, are available from the Guildhall reception priced at £12 for general admission or £10 concessionary or online via the Foyle Maritime Festival website at http://www.foylemaritimefestival.com/family#event=12437892
The public are asked to note that the performance lasts for one hour and takes place both inside and outside the Boathouse so they should dress accordingly.
Facilities are available for all attending and the event is wheelchair friendly.
The Foyle Maritime Festival celebrations will get into full swing on Saturday July 14th, continuing to Sunday July 22nd with a wide array of activities on land and water.
The main highlight of the festival will be the Showcase Voyages and Parade of Light event on the Friday night, June 20th which will be a spectacular outdoor finale event on the Foyle from 9 pm to 11pm, before the fleet depart in a magnificent Parade of Sail on Sunday 22 July at 1pm.
The Foyle Maritime Festival is brought to you by Derry City and Strabane District Council with the support of Tourism Northern Ireland, Foyle Port, Loughs Agency, DuPont Kevlar, Diageo, NW Regional College and Translink.
For further information on the Foyle Maritime Festival and a full programme of events visit www.foylemaritimefestival.com
Or you can follow us on Facebook at www.facebook.com/foylemaritimefestival and on Twitter @Foylemaritime
Tags: