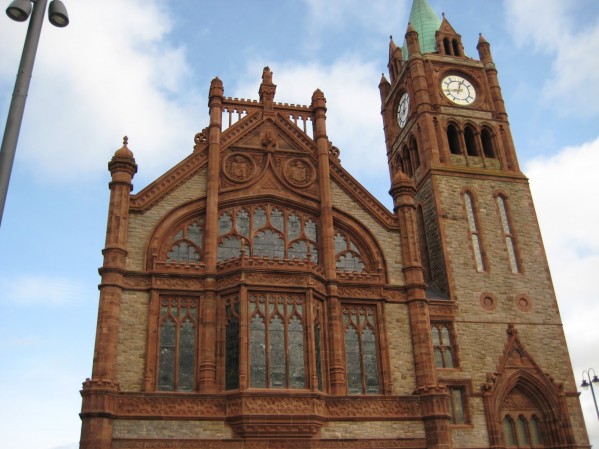 A SPECIAL meeting of Derry City and Strabane District Council has been called to discuss the ongoing street disturbances in the Bogside and Fountain area.
Councillors will meet in the Guildhall on Monday, July 16 at 4 pm to address the disturbances.
On Tuesday night, dissident republicans used the cover of the for a gun attack on police officers on Tuesday night.
There has been widespread condemnation of the violence which has gone on for five days.
Police condemned the disorder, which they blamed on a "small minority of people".
Assistant Chief Constable Alan Todd said: "No part of this is acceptable and today we are looking at the evidential picture to pursue lines of enquiry.
"I would like to pay tribute to the job that my officers, along with other emergency services, did last night."
The Chair of the Derry & Strabane Policing and Community Safety Partnership Alderman Mary Hamilton said: "These attacks, shootings and disturbances are not acceptable in our community.
"The people living in the Fountain Estate and the Bogside have the right to live in peace without fear of attack. Police officers carrying out their duty, protecting our community have now been shot at.
"Young children are being used as pawns by criminal elements and I would appeal to parents to take responsibility for their children to ensure they don't become caught up in this violence.
"My thoughts are with the residents of the Fountain and Bogside and with our police officers trying to protect our residents at this time.
"I would urge anyone with information on these incidents to contact the PSNI or Crimestoppers immediately."
Tags: