The club is charging £25 to see the match, which is £10 more than the normal price of £15.
However, Derry City has already agreed to cut ticket prices for fans under the age of 16 for their upcoming Europa League match against Dynamo Minsk.
Children will now pay £10 for the game.
The initial cost for children was £14 and £12 for home games.
The cost sparked an angry reaction from many fans with some saying they were being priced out of the game.
Mr O'Doherty said it is unusual for him to respond to "sweeping and exaggerated musings" on social media.
"I realise that people often use it to let off steam or offer criticisms that elsewhere they would be more cautious or hesitant in expressing," he added.
"But as chairman of Derry City I have recently been alerted to a destructive series of postings that have gone beyond what is acceptable, and, left unanswered will do damage to the club.
"There has been a raft of negative comment on the price of tickets for the match against Dinamo Minsk which will be played on the July 12.
"There have been comments from long time supporters who say they have never missed a European game but will not be attending the game next week and there have been calls to boycott the match.
"That negativity appears to have seeped into the wider community. The usual response would be to appeal to supporters to attend the game, to acknowledge that recent results have been poor, to call for loyalty in the bad times in anticipation of better times to come. The club will do all that."
Phil O'Doherty said children's tickets were expensive and that the club has taken steps to reduce those prices.
He also added that Derry City is the only club in the League to pay VAT and it will be open with fans about financial outgoings and income.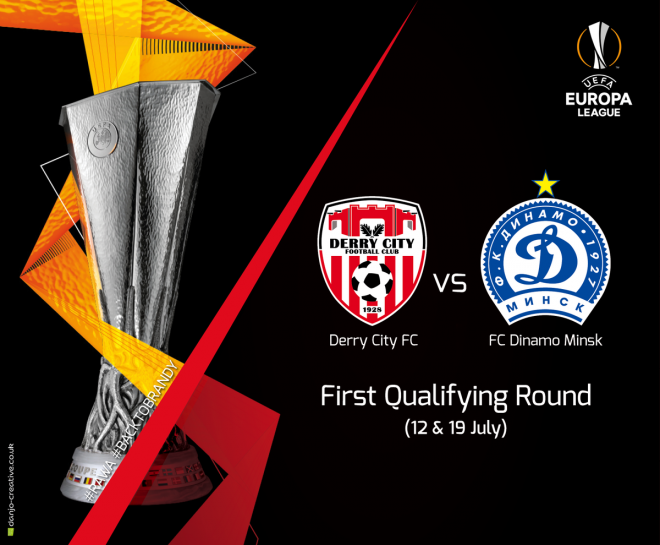 "Derry City is a community club but it is also a business. If it spends more than it earns it will go out of business.
"For the last number of years our outgoings have outstripped our income by a considerable amount.
"The money generated from European competitions, from sponsors and the sale of some of players to English clubs has helped, but at the end of each financial year I have had to fill that gap. That is neither a healthy nor a sustainable long term solution."
Mr O'Dohery said: "The bottom line is that Derry City must become financially independent sometime in the next few years.
"I am happy to play my part in that task and am happy to sustain viability until that happens. It will need support and loyalty from every section of the city.
"Negativity and boycott is the one sure way to kill the club," added the Brandywell chairman.
Tags:
THE chairman of Derry City FC has criticised online comments from fans who have called for a boycott of the next European home game over ticket prices.