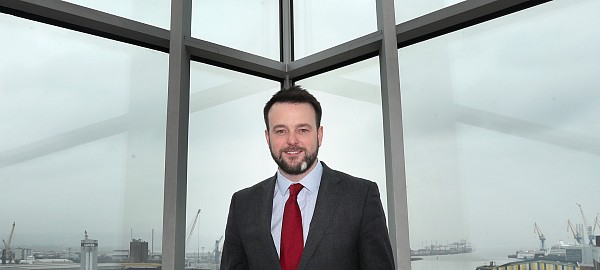 SDLP Leader Colum Eastwood MLA has said whilst Arlene Fosters attendance at the Pink News Summer Reception is to be welcomed, her engagement with the LGBT community cannot begin and end there.
Speaking ahead of the Pink News Summer Reception tonight, Thursday, June 28, Mr Eastwood said:
"It would be unwise for anyone who wishes to see the advancement of marriage equality and equal rights for our LGBT+ citizens to reject Arlene Foster's presence at tomorrow evenings event.
"The Pink News Summer Reception gives Arlene Foster and her team an opportunity to hear first-hand the experience of our gay brothers and sisters here in the North of Ireland.
"The SDLP want to make it clear, that this is one issue whereby gesture politics will not cut it.
"It is high time that the LGBT+ community have an Assembly they can trust to protect and deliver on their behalf; this does not require any elected representative to surrender their deeply held religious views, but a simple willingness to legislate to allow people to live free from the bounds of the beliefs of others.
"I would encourage Arlene Foster to keep her engagement with the LGBT+ community open-ended.
"To listen and reflect upon what she hears at tomorrow's reception and to pursue open and honest conversations with those within Unionism who sympathise with these issues, as well as brave conversations with those who don't.
"We can only hope that her attendance will mark a swift end to the DUPs unjustified inaction on LGBT+ rights and a new change of tone, and most importantly mind set towards the community," added the Foyle MLA.
Tags: