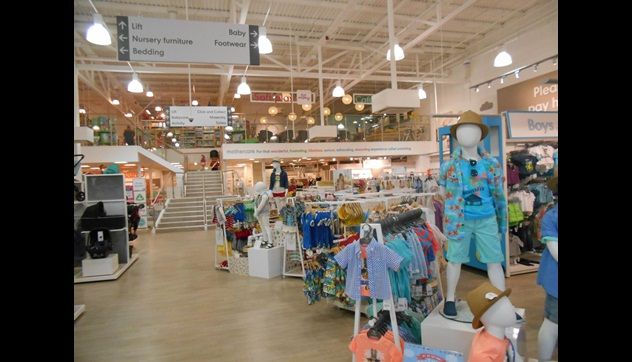 THERE are fresh fears for retail jobs in Derry as the local Mothercare store sweats on a decision as to whether it will remain open in the future.
The fears have been prompted after Mothercare this morning confirmed it is closing 50 stores as part of a rescue plan, a move that will put 800 jobs at risk.
The baby products retailer, which said it was in a "perilous" financial position, has also agreed a rent cut with landlords for 21 of its stores.
The store closures will leave it with 78 outlets in the UK by 2020.
Mothercare has five stores in the North of Ireland, including one at Crescent Link Retail Park.
However, the company has not yet announced which 50 stores will be axed but it will be a worrying time for Derry store staff as they await their fate.
In a statement, Mothercare said today: "Recent financial performance, impacted in particular by a large number of legacy loss making stores within the UK estate, has resulted in a perilous financial condition for the group."
The retailer has already nearly halved its store numbers over the past five years.
It had intended to have 92 outlets by 2023, but has now accelerated its closure plans and will have just 73 by that year.
The plan to close stores and cut rents is being carried out through a company voluntary arrangement (CVA).
The CVA, as is standard, will need the support of its creditors.
One of these, the Pension Protection Fund, has already said it will vote in favour.
As part of its restructuring, Mothercare has also arranged a refinancing package worth up to £113.5 million, which includes £28 million raised through issuing new shares, and an extension of its existing debt arrangements.
Mothercare chairman Clive Whiley said: "These measures provide a solid platform from which to reposition the group and begin to focus on growth, both in the UK and internationally."
Derry has already lost toy store chain Toys R Us and Carpetright of late.
CVAs have become widespread this year as a sheaf of major High Street names have had to undergo deep changes in the way they operate.
Shopping online with the likes of Amazon has been blamed in a fall in sales in-store.
Tags: