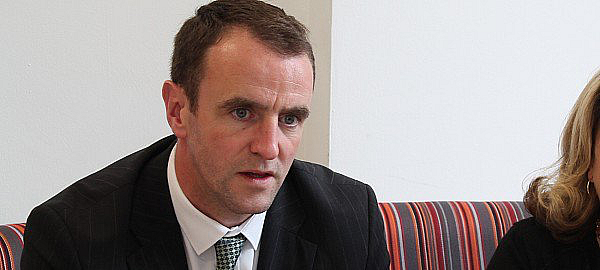 SDLP Health spokesperson Mark H Durkan has expressed disappointment and frustration following the publication of the latest Emergency Care Waiting Time Statistics.
He has said that this is another stark reminder of why it is imperative that our health service is reformed and staff shortages are addressed.
The Foyle MLA said: "The publication of the latest Emergency Care Waiting Times emphasises the ever increasing issues in our health service.
"Only 59.3% of patients who attended an Emergency Department in March 2018 were treated, discharged or admitted within four hours.
"This is compared to 70.2% in March 2017, representing a staggering increase in waiting times. This is simply unacceptable.
"Despite hard working staff who constantly go above and beyond and are working themselves to the point of exhaustion, these latest statistics are a stark reminder that short shortages are continuing to impact on our health service.
"We must begin to address these shortages but this can only be addressed by functioning institutions with a local Minister charting health service transformation, backed by the full resources of an Executive.
"Our people are suffering and people are being left to wait as a result of political brinkmanship between the DUP and Sinn Féin.
Again and again, solutions for the reform of our health service have been identified but never implemented. Without reform, we will continue to fail patients and fail staff."
Tags: