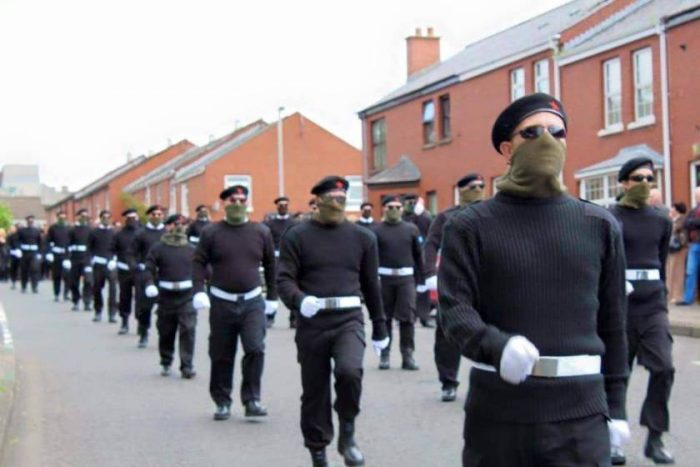 PLANS to tackle paramilitarism, criminality and organised crime must become tangible action on the ground, Sinn Féin'S Raymond McCartney has said.
The Foyle MLA was commenting after a party delegation led by Vice-President Michelle O'Neill met  with the Independent Reporting Commission, the body tasked with monitoring progress on tackling paramilitary activity and organised crime.
"The IRC confirmed that the Executive Office received the transitional plans on tackling paramilitarism last month," Raymond McCartney  said.
"Our party stressed that what we need to see happening now is for these plans to become tangible action on the ground that will start making a real and positive difference within communities.
"We also told them that this needs to be done in partnership with communities.
"The people who live in the areas blighted by some of these organisations need to be centrally involved in this process.
"It must be a multi-agency approach and the PSNI, in particular need to be working closely with local communities towards that aim.
"It is long past time that all paramilitary organisations left the stage.
"They are not wanted. They are not supported.
"There is no rationale for their existence and the sooner we can turn the transitional plans into action, the sooner local communities can be rid of this menace," he added.
The Paramilitary Crime Task Force, made up of the PSNI, HM Revenue and Customs and the National Crime Agency have been recently targeting the activities of the INLA in Derry and Belfast relating to paramilitary assaults, extortion, drug dealing and controlling prostitution.
Tags: