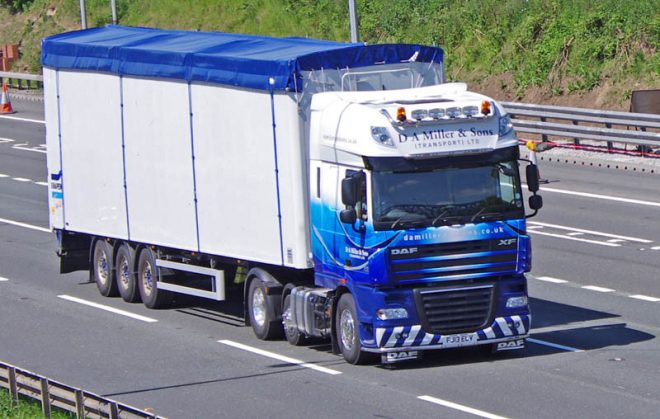 CLAUDY hauliers DA Miller & Sons Transport have prepared themselves for a haulage contract that has yielded four new jobs with the support of Derry City and Strabane District Council's Business Boost programme.
Led by Council, the Business Boost programme is funded by Invest Northern Ireland and the European Regional Development Fund under the EU Investment for Growth and Jobs Programme (2014-2020), the programme offers specially tailored support for micro and small enterprises right across the Council area.
Miller Transport are a family run business and have been involved in the haulage industry since 2004 specialising in recycling transport and bulk transport since 2009.
Initially starting with just one vehicle transporting municipal waste to landfill, the company has grown steadily and now specialises in large volume bulk haulage using walking floor trailers ideal for the recycling industry.
Their growth necessitated a review of all operations and Company Director Glen Miller said they would not be in a position to take on their latest contract without the mentorship and guidance provided by the business boost programme.
"Working closely with our management team, our Business Boost mentor Gary Alexander has assisted us as we put in place the necessary operations and procedures for a newly awarded contract that has resulted in the creation of four new positions with our business," he explained.
"Following on from that, Gary will help us look at the overall strategic direction and marketing of our business across a number of platforms including website and social media as we continue to grow through contracts, both locally and in GB."
One of the main aims of Miller Transport's service is to be as friendly and efficient as possible from initial enquiry through to payment receipt.
They set themselves high standards of responding to all enquiries within 24 hours, providing all transaction paperwork as quickly as possible and to be as flexible and adaptable as possible.
Glen admitted that the opportunity to take a step back and analyse the business with the help of by an outside expert was useful and he had no hesitation in recommending the Business Boost programme to other small businesses in the Council area.
"As a small enterprise we naturally are focussed on the day to day running of the business so it is refreshing to have the opportunity to avail of the services of a business mentor who can bring an outside perspective and work alongside us in this exciting stage of growth for our business," he said.
"I can highly recommend this business programme as a valuable support tool for any local business looking to grow and develop."
Tags: