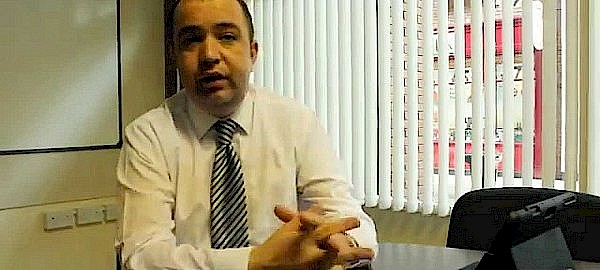 SDLP Derry Councillor Brian Tierney has urged local people to remain vigilant after a burglary in the Woodbrook area of the city last night.
Cllr Tierney said: "Those behind the burglary in the Woodbrook area last night are callous criminals targeting people in our own communities.
"These crimes continue to blight life for countless families in this city and it has to stop.
"I've been in touch with local police about this issue and I'll continue to press them for action.
"I would advise people to take every step they can to maintain the security of their home Keep doors and windows locked when you aren't in the house, make sure valuable items are kept out of view, especially following Christmas, and question anyone who calls at the door if you aren't sure about their identity.
"I would encourage anyone who is feeling particularly vulnerable to get in contact with me at Colum Eastwood MLA's Office and I can arrange a home safety visit through local community organisation Teamwork's where door and window alarms can be fitted free of charge.
"Those behind these burglaries need to understand that people in our communities are struggling.
"The theft of any item, no matter how insignificant it seems, can cause serious hardship, particularly after the expensive Christmas period.
"The last thing we need is people turning on each other," he added.
Tags: