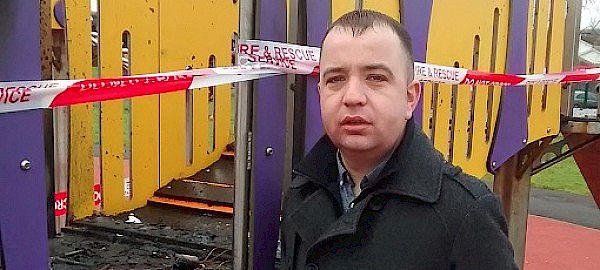 SDLP Derry Councillor Brian Tierney has said that those who set fire to a car near the blackpads area of Galliagh last night cannot be allowed to hold a community to ransom.
Locals reported the car being driven around the area before it was torched at Knockalla Park,
Fire crews were called out to extinguish the blaze.
Cllr Tierney said: "The people who set fire to a car along the backpads last night continue to give a bad name to the vast majority of young people in our community who want no part in this criminal behaviour.
"People in this community deserve a break. Residents just want to get on with their lives free from the threat of this kind of behaviour.
"The last thing any family needs is to wake up to new that their car has been stolen and set on fire.
"I have been in touch with local police and I will be raising this issue at the next community safety team meeting.
"I will also be contacting Council to have this car removed as soon as possible.
"If anyone has any information, I would urge them to come forward as soon as possible," added Cllr Tierney,
Tags: