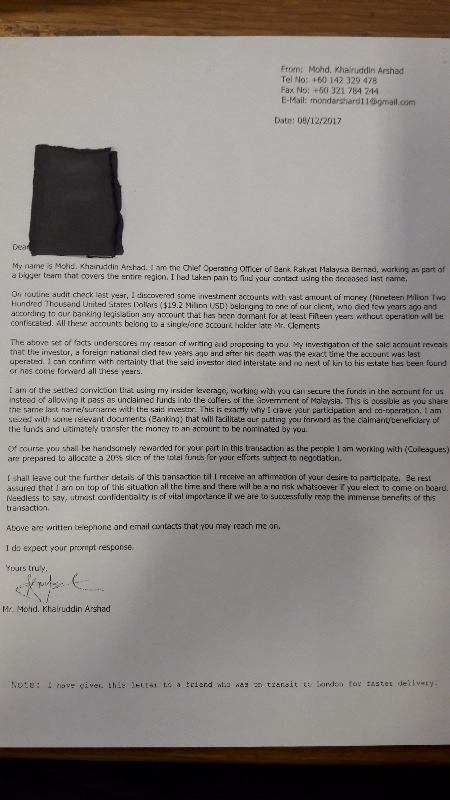 POLICE in Derry are warning the public to be on their guard against the latest scam to hit the city.
PSNI Foyle say on its Facebook page:
"The attached letter (above)  has been received throughout the city.
"It is being addressed to individual people. 
"This is a scam promising the receiver a large sum of money.
"If something seems too good to be true it usually is."
Remember: there is no such thing as a free lunch.  
Don't hand over bank details or cash to strangers.
Tags: