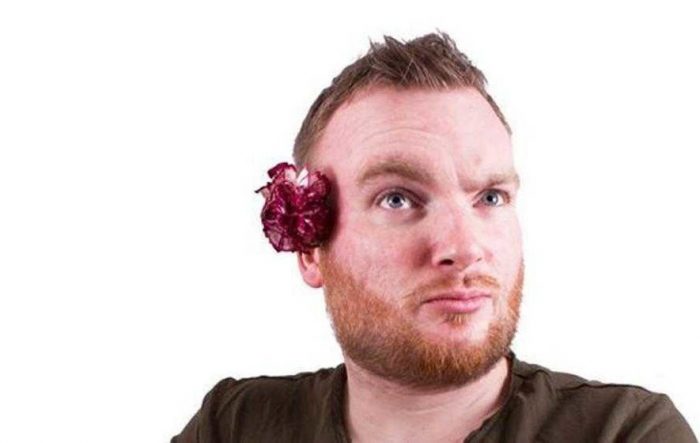 2017 has been a great year for the hugely popular comedian Micky Bartlett. He turned 30, got a dog and then went on an 8 week tour around the world.
Treat yourself this Christmas as Micky brings his new show 'Typical' to the Alley Theatre on December 28th.
'Typical' sees Micky unapologetically taking on the big issues of the day: racism, sexism, his doctor telling him to avoid dairy! Don't miss Northern Ireland's favourite stand-up comedian from BBC's Bad Language, Monumental and Radio 4's State of the Nations with his funniest show yet.
"Consistently funny… In years to come, people will be talking about the first time they saw Micky Bartlett" – Adam Hills
"A stand-up natural with great command of the audience and engaging everyman… A masterful way of delivering with punch and style… for a devastating pay-off. Impressive!" – **** UK Comedy Guide chortle.co.uk
"I didn't see it. I was in the toilet!" – Paddy Kielty
Since touring with Paddy Kielty in 2012, Micky's comedy career has gone from strength to strength, with sold out shows at the Edinburgh Fringe Festival and Glasgow International Comedy Festival.
2017 has also seen Micky make his solo debut in London's West End with a run at the prestigious Soho Theatre, and make a welcome return to Glastonbury.
Have a great laugh this Christmas and come and see this hilariously funny comedian!  Micky Bartlett's 'Typical' will be in the cabaret-style auditorium.
Tickets are £10 available from the Alley Theatre Box Office or online www.alley-theatre.com
Tags: