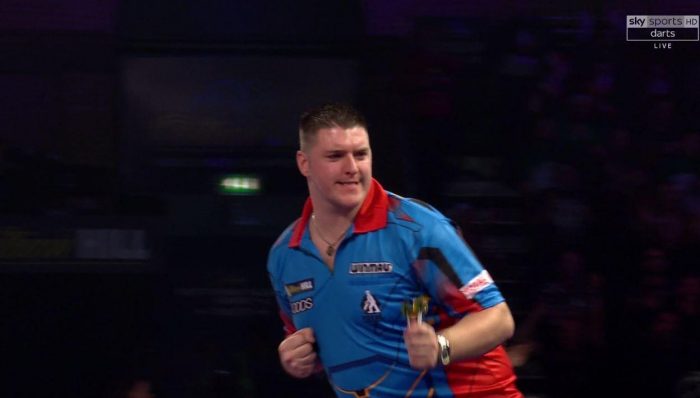 DERRY'S Daryl Gurney proved once again why he is a force to be reckoned with in the world of darts tonight.
Gurney – nicknamed 'Superchin' – was in sparkling form for his first  round clash with Belgium's Ronnie 'The Rebel' Huybrechts.
Gurney hit seven of the nine 180s in the game which saw him average 109 with his arrows.
After racing to a 2-0 sets lead, 'The Rebel' Huybrechts started to get back into the match and finally won the third set
But he was left applauding his opponent when 'Superchin' checked out in one leg of the third set with 170 – two treble 20s followed by a bullseye.
Gurney sunk 'The Rebel' to win by three sets to one when he checked out in the final leg with a 180 followed by tops.
The Derry arrow man is now  into the the second round and plays the winner of round one game between John Henderson and Marko Kantele.
It has been a whirlwind year for the Derry darts player who has gone from number 24 in the world rankings to number 4.
And long the way he has picked up prize money of £360,000 and won the World Grand Prix title recently.
After his win, Daryl said: "I played well but I need to bring by best game up on the stage if I want to continue in this competition."
Tags: