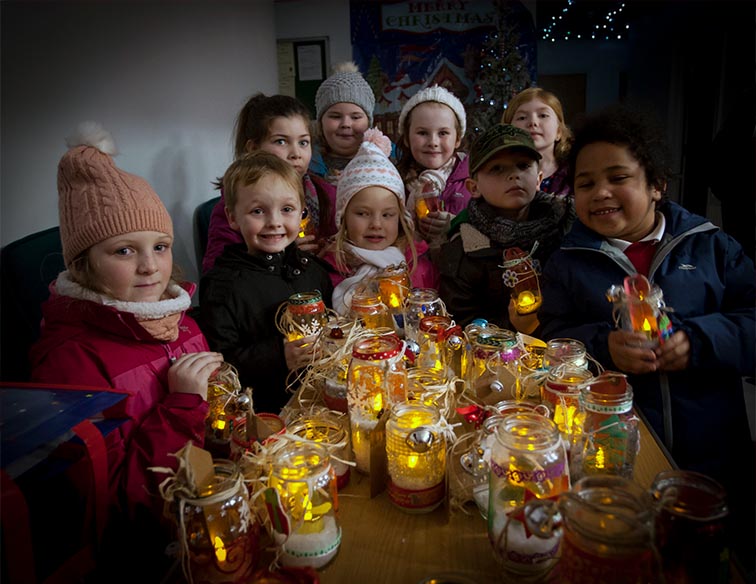 THE December snow has brought with it a flurry of PEACE IV project launches to local communities.
With over £2 million worth of contracts recently awarded to local community groups for cross-community reconciliation work, the funding from the Special EU Programmes Body under Derry City and Strabane District Council's PEACE IV Programme is already beginning to make a positive impact on the ground.
"The PEACE IV Board have worked hard to get this key funding distributed locally since we launched the programme in June," said Board Chair Gearoid Ó hEára.
"Most of our 22 headline projects are up and running over the last six months and we're delighted that across the projects there have already been 14 new jobs created."
Co-Chair, Alderman Drew Thompson, highlighted some of the wide range of projects that have been launched in recent weeks.
"Projects that launched in December include the Beacon Project, managed by Youth Action NI to benefit marginalised young adults; CultureFuse, managed by An Gaelaras in partnership with the NW Cultural Partnership, which links Irish, Ulster Scots and marching band traditions and our Peace Tourism initiative which will unite community and mainstream tourist providers in promoting the City and District around history, heritage and diversity," he noted.
Other projects proving popular are Connecting Communities Through Sport, which offers boxing, soccer, gaelic, hockey, cricket and rugby to interface areas, the 'Connecting Communities' Fountain/Bogside project, managed by BBI and the 'Waterside Shared Village' activity programme between Top of the Hill and Irish Street and managed by the Waterside Neighbourhood Partnership. The Nerve Centre managed 'Decades of Centenaries' project is also thriving.
PEACE IV funded projects already delivering active work on the ground include the 'Just Us' train the trainers project for teachers, youth and community workers, managed by Gaslight Media Trust; 'Liberation From Patriarchy for Gender Justice' – a community programme linking racism and sectarianism to patriarchy and managed by the Junction and the 'Valued Voices' project managed by Towards Understanding and Healing which aims to allow those most impacted by the 'Troubles' and those who feel the Peace Process has not yet benefitted them to have their voices heard.
To find out more about opportunities to participate in and benefit from these and other PEACE IV projects launching in the new year, sign up for the PEACE IV monthly e-newsletter on www.derrystrabane.com/Peace-IVor contact peace@derrystrabane.com.  #
The PEACE IV Programme is an EU funded programme designed to support peace and reconciliation in Northern Ireland and the border region.
It is managed by the Special EU Programmes Body (SEUPB). Match-funding for this element of the PEACE IV Programme has been provided by the Executive Office in Northern Ireland and the Department of Housing, Planning, Community and Local Government in Ireland.
Tags: