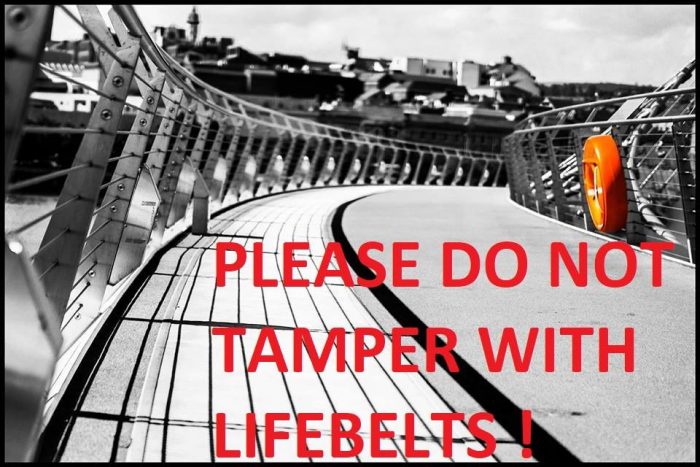 FOYLE Search & Rescue have issued a public appeal after two life belts were tampered with along the River Foyle.
The Victoria Road based charity is urging local people to report any such incidents to the PSNI as a matter of urgency, following the latest act of vandalism at the weekend.
A FSR spokesperson said: "On Sunday 3rd of December 2017 two Lifebelts located along the River Foyle were tampered with.
"This necessitated volunteers from FSR being activated and having to re establish both Lifesaving devices to ensure they could be used by members of the Public when required.
"Lifebelts to date have been used on 39 occasions the 2 most recent during November where members of the Public activated them to offer assistance to persons who were then successfully rescued.

"Foyle Search & Rescue Charity would appeal to the Public, if anyone observes these Lifesaving devices being tampered with please notify the PSNI asap.

"Extensive plans regarding additional new Lifebelts being placed along the River Foyle for the Publics Safety are well advanced.
"Members of the Public have also conducted Fundraising to purchase extra Lifebuoys for placement along the Banks of the River."
Tags: