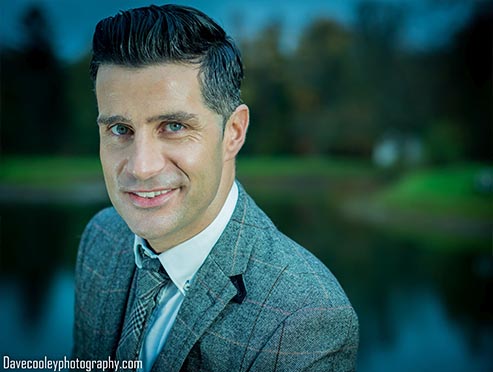 REGARDED by many as Ireland's top concert performer, country favourite John McNicholl will return by popular demand to The Alley Theatre, Strabane, on Friday, 22nd December.
This will be John's fifth successive Christmas concert at the venue where he received a sustained standing ovation after last year's gig.
The Foreglen star will be supported by Geri Kane, Gary Wilson and The John McNicholl Band and his performance will include many Christmas numbers and a selection of favourites from his many past albums.
John is one of the top country singers in Ireland and this year has appeared at shows all over Ireland, England, Australia and America.
During 2017, he played a starring role in a successful run on Mediterranean and Caribbean cruises.
He has claimed many awards to date, including the male vocalist of the year which highlights the calibre of the County Derry man when one considers the many talented artists who are currently performing throughout Ireland.
John has also shared the stage with some of the biggest names in the business, including Cliff Richard, Elton John, Ricky Skaggs, Reba McIntyre and Barry Gibb and is known as 'Ireland's Ambassador of Country Music'.
Geri Kane, a former member of the well known group Luv Bug, will play chief support on the night and this Christmas special will be compered by 'The Clown Prince of Comedy' Gary Wilson.
The big Fermanagh man has appeared in most of the top venues in the country and has had the honour of performing in front of a sell-out audience in Belfast's Waterfront Hall.
The John McNicholl Band will perform on its own spot, as well as providing the backing music in this special seasonal concert.
Four top class musicians make up the group and they have won many awards not only in Ireland but across the UK.
This concert will be a spectacular Christmas showpiece and is certainly one not to be missed.
Tickets £20.00 available from The Alley Theatre Box Office on 028 71 384444 or online www.alley-theatre.com.
Tags: