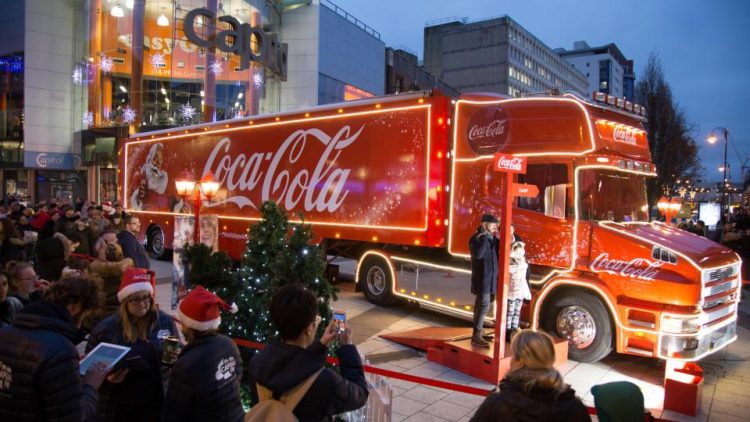 THE Coca-Cola Christmas truck tour will be coming to Derry this week as part of its tour of cities and towns across Ireland.
The tour started on November 30 when the iconic holiday truck started its first of 10 stops across the island in Cork.
The truck will be coming to Derry's Foyleside Shopping Centre this Friday, December 7, from 2 pm to 8 pm.
Derry is one of ten stops on the tour which finishes in Kilkenny on December 17.
In a statement, Coca Cola saId: "You'll never guess what, it's that time of year again!
"We're getting the holiday season off to a flying start with our famous Christmas Truck Tour, are you as excited as we are?
"Get into the Christmas spirit and pop down to one of the Truck Tour stops for your chance to see the truck, take photos and get a free sample of your choice of Coca-Cola!"
Tags: