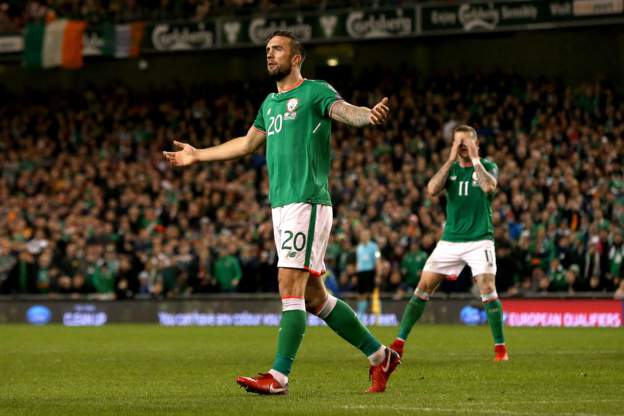 "IF a bus was coming at Shane Duffy, he would try get his head on it."
Those were the words of his international team-mate Harry Arter, said half in jest and half seriously.
Shane is only 25 but has already developed a cult status for his aerial domination and uncanny knack of being in the right place at the right time.
The suggestion seems to be that it would be a brave bus to get in the way of the big centre-half.
Shane signed for Brighton and Hove Albion in August 2016 for just £3.4 million.
And his performances have drew comparisons to Ireland legend Richard Dunne, whose heroic displays in a green shirt are now legendary.
Indeed, Dunne suggested that former Everton man Duffy's performances for club and country are unlikely to go unnoticed for too much longer.
"When you think Liverpool and Arsenal are desperate for a centre half, people have to start talking about him," said the Ireland legend.
"His tackling has been outstanding, his reading of the game is improving and when the ball is in the air there's nobody better than him."
Ireland and Brighton fans will not be surprised to hear then that the big defender has far and away the most clearances in the Premier League this season.
As seen on the table above, Duffy has made nine more clearances than second placed James Tarkowski of Burnley, who himself is ten clear of his Burnley team-mate James Mee.
Of course, Brighton are unlikely to dominate possession in every match and Duffy has more defending to do than defenders of the bigger teams in the league.
Nonetheless, it goes to show once again that you can kick as many balls you want into the box and Shane is likely to keep clearing them away.
Tags: