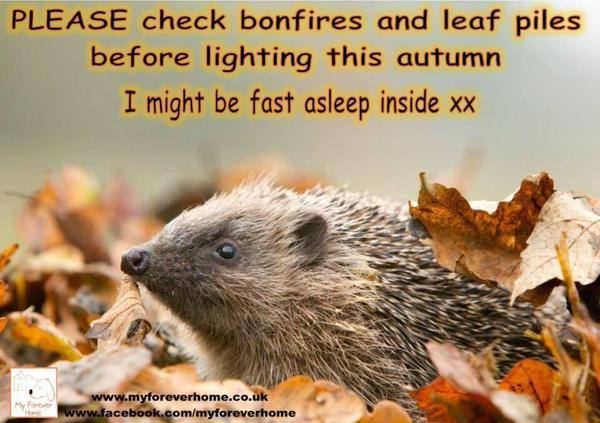 CONSERVATIONISTS want bonfire builders to spare a thought for the little hedgehog this Halloween.
Around this time of year, hedgehogs are making plans for the winter ahead.
According to the Irish Wildlife Trust, hedgehogs will be feeding as much as possible and also building their nests in preparation of the cold snap to come in the next few months.
So if your building a bonfire or thinking about setting fire to a mound of leaves, conservationists say that you should first check to make sure a hedgehog isn't already building their winter retreats.
Tags: