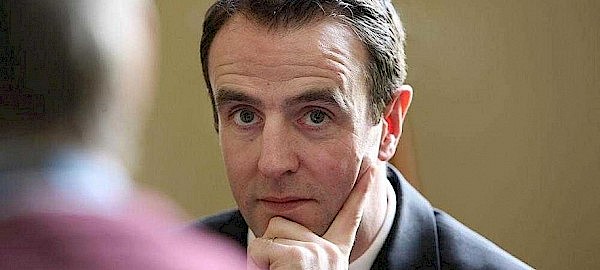 SDLP MLA Mark H Durkan said that extra monies for the health services can only be secured with political agreement.
He was speaking following a statement from the Department for Health that an additional £40million of resource is "proposed" to be allocated to the health services.
He said: "I very much welcome the news from the Permanent Secretary for finance that an additional allocation of £40 million resource funding is "proposed" to be made available to the Department of Health.
"While, on the face of this – this looks like great news, in reality the only way this money can be allocated is with the passing of a Budget Act. Something the political deadlock between the DUP and Sinn Fein is preventing.
"Every year the Assembly normally has an October Monitoring Round which would allow monies unspent by departments to be reallocated.
"However, the political failure of Sinn Fein and the DUP to restore the Assembly means this money cannot be released without political agreement.
"It is shambolic and completely irresponsible that the political deadlock has left us in a position where frontline health services could be axed, all the while money that could alleviate some of these pressures is trapped unable to be spent.
"It has been made very clear to us that only with Executive approval can this money be reallocated or if as the Secretary of State James Brokenshire has said he will step in and set our budgets via an appropriations bill.
"The SDLP are clear we do not accept British direct rule.
"It is the job of government here with devolved powers to set our budget. We will not accept a situation where Theresa May under the thumb of Arlene Foster has a free hand on budgets, one of the most important roles of any government.
"Moreover, while I welcome that additional funds have been found, it is clear from the Permanent Secretary's letter that a significant amount of savings will still need to be found and services could still be at risk.
"It's imperative now that we work together to protect our health service.
"That means the DUP and Sinn Fein with their big mandates need to get the deal one so that this money can go to the frontline services that so desperately need it.
"It also means that we must continue to work to ensure that local pressures are alleviated, not just that the axe is moved from one place to another.
"We need a Government to bring forward real transformation of our health service that puts patient safety and delivery of care first.
"While this cash injection should allay the need for Trusts to make what they deemed 'Major or Controversial' cuts, there are still going to be significant cuts to much needed services that will inevitably impact on other areas of care provision.
"There are too many permeable membranes within our hospitals and throughout our Health Service to make cuts in one area without the effects of that having repercussions elsewhere," added the Foyle MLA.
Tags: