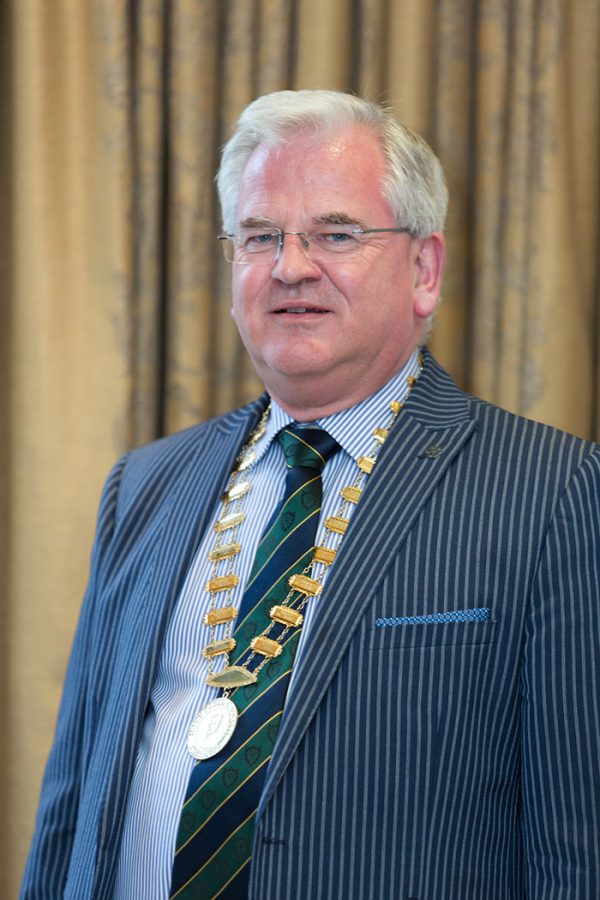 DR Albert McNeill, President Irish Cardiac Society, says he is delighted to be welcoming delegates to Derry for the 2017 Irish Cardiac Society Scientific Meeting and AGM.
The meeting which takes place in the Millennium Forum from Thursday October 5th – Saturday October 7th is Ireland's biggest annual cardiology meeting bringing together all those working in the field of cardiology across Ireland.
"It is a great privilege to welcome all the speakers and attendees to this year's annual meeting" said Dr. McNeill.
"I have hugely enjoyed representing the Society over the past twelve months both at home and abroad but I am particularly delighted to host this year's meeting in Derry".
Thanking all those who have contributed to the meeting Dr McNeill said  "We were delighted to have received a record number of submissions, indicating the quality of scientific content which the society now attracts to what has become an international meeting.
"I would also like to express my gratitude to our industry partners and to Derry City and Strabane District Council and Aoife McHale from Visit Derry for their advice and support in bringing the meeting to Derry this year".
The meeting offers a comprehensive and varied programme with a range of distinguished speakers. "It is a particular  pleasure to welcome our international speakers" said Dr McNeill:
"Dr Mary Norine Walsh, current President of the American College of Cardiology, Dr Nick Linker, Secretary of British Cardiovascular Society, Professor Stephan Achenbach,  Board Member and Chairperson of the European Society of Cardiology Congress Programme Committee, Professor Hugo Vanermen from the University of Leuven Belgium,  Professor Francois Mach, Head of Cardiology, University Hospital, Geneva, and Professor KK Teo from McMaster University, Canada who will give the 2017 Stokes lecture which is the keynote address of the event".
Not only an educational event, has the meeting also serves as an opportunity for delegates to come together.
"Our Society is one which has extended the hand of friendship for almost seventy years, initially cross border and now internationally, and one which continues to enjoy the social aspects of meeting friends and colleagues old and new" said Dr. McNeill.
"In keeping with that spirit I hope delegates will take time to enjoy our city and its rich history, culture, architecture and social activities".
Tags: