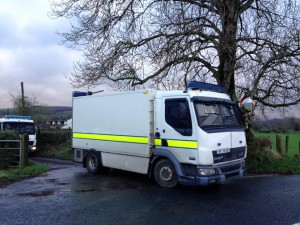 A number of people were moved from their homes in the Drumrallagh area of Strabane during a security alert on Sunday.
Police said a pipe bomb was left near a vehicle.
It was made safe by British Army  explosives experts and taken away for further examination.
One resident said about 150 people lived on the street and children had been "cooped up" while the alert was under way.
She added: "Who was going to take the blame if that had hurt a child? There's a lot of children that play around here.
"I think people are disgusted at it – I'm disgusted at it."
The alert ended on Sunday evening.
Tags: