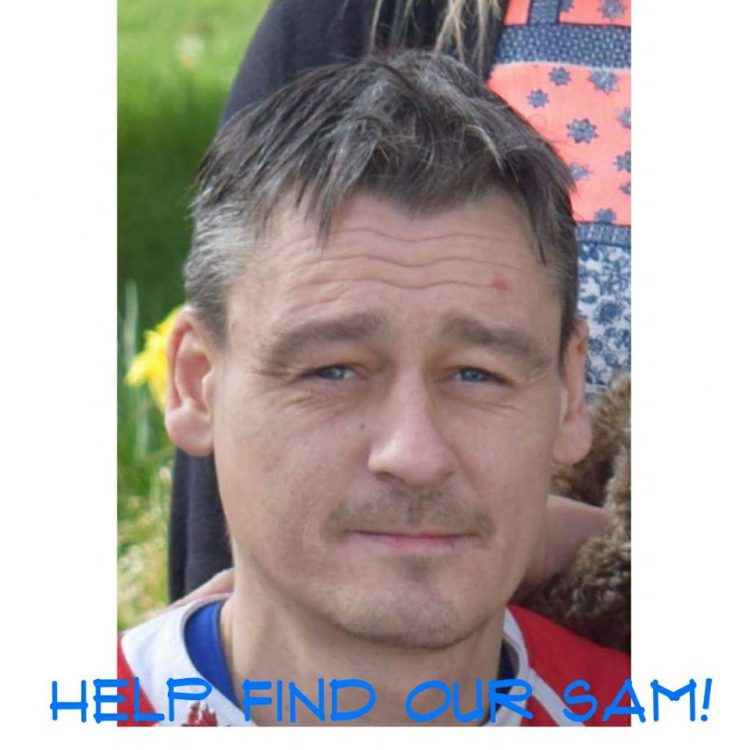 A Facebook page has been set up to help find missing man Sam Comber who was last seen in Derry last Sunday.
The page is: www.facebook.com/helpfindoursam
Police said that they were becoming increasingly concerned for his welfare.
There are fears Sam may have entered the water after a number of items were found on the riverbank earlier this week.
Foyle Search and Rescue have abeen involved in a search of the Foyle riverbank.
FSR said: "On Tuesday 16/5/17 at 05:39hrs the PSNI activated FSRs Emergency Response Team to initiate a search relating to items found along the River Bank.
"FSR volunteers have continued daily searches since that date for a confirmed missing person Sam Comber.
"Members of the Family have travelled to the city and have met with FSR who are providing assistance and safety advice during the ongoing search."
PSNI Inspector Marty Mullan said: "It is believed the 39-year-old bought items from a supermarket in the Quayside area at approximately 2:25pm before cycling towards the Peace Bridge. The bike was later found in a layby in the Newbuildings area."
Sam is described as being of slim build with short hair, shaved at the sides and longer on top.
When last seen, he was wearing a black hooded top with grey sleeves.
He was wearing black tracksuit bottoms with three blue stripes down the side and white trainers with black around the laces and was carrying a rucksack.
A search for Sam was carried out for Sam at 9am this morning along the River Foyle.
In a statement, the family said "From the bottom of our hearts thank you for all for your kind words and offers of help.
"Thank you to the Glenn family who despite their own tragedy have been so eager to help, even as their own grief is still so raw.
"Thank you to all of the search and rescue teams for the fantastic work you volunteer to do."
Anybody who wishes to take part in the search is asked to wear hi vis vests and for safety reasons, consult with those organising the searches before going out on the riverbank.
Tags: