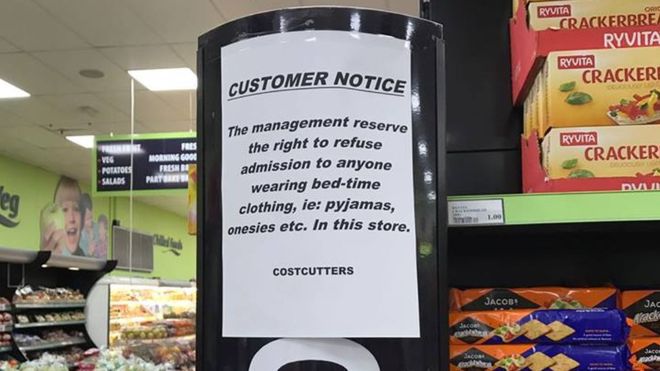 A DERRY shop has told customers not to wear their hop in their pyjamas or onesies.
Notices have been put up in the Costcutter supermarket at the Ráth Mór shopping centre in Creggan.
The notice reads: "Management reserve the right to refuse admission to anyone wearing bed-time clothing i.e. pyjamas, onesies in this store."
Shop staff said the sign had been up "for some time".
Costcutter has not yet responded to requests to expand on the notice.
Tags: