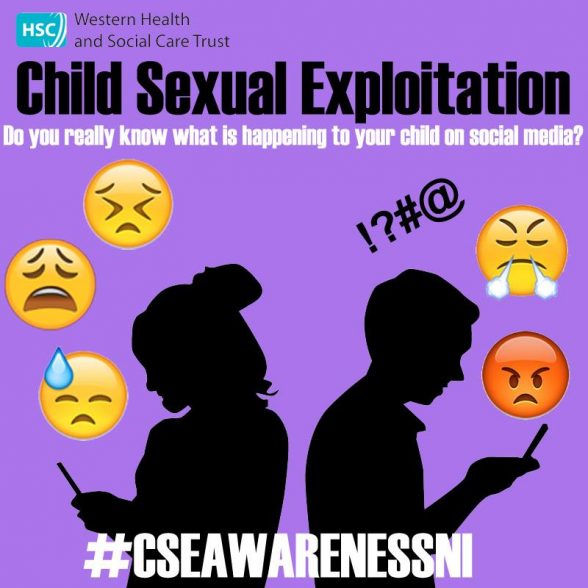 THIS week is Child Sexual Exploitation (CSE) Awareness Week which runs until Friday, February 3.
The Western Trust is urging parents across its area to be aware of the risk of CSE.
CSE is a form of sexual abuse when a person exploits or manipulates a child or young person into engaging in some form of sexual activity in return for something tangible (e.g a gifts or money) or intangible, such as perceived affection.
Children are most vulnerable to sexual exploitation between the ages of 13 and 15.
But younger victims are being targeted all the time. In one month alone, Barnardo's services across the UK worked with 126 children aged 10 to 13 who had been affected.
Child Exploitation can happen to any child from any family background and anywhere – inside or outside the home.
For more information on safeguarding children and local support please visit: http://bit.ly/2kLb9Un
Tags: