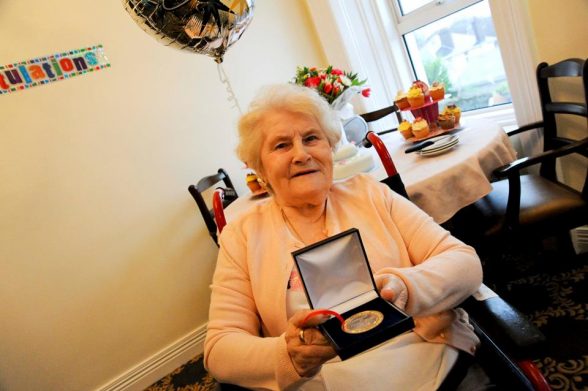 LILY O'Donnell, a local resident of Brooklands Nursing Home in Derry, has been recognised with a Diabetes UK Medal for managing her diabetes for 70 years.
Diagnosed with Type 1 diabetes from the early age of nine, Lily has lived with this condition most of her life and has been fortunate enough to experience no major complications – an achievement to say the least!
As a young girl, Lily was not allowed any of her favourite sweets, chocolates, biscuits or treats.
Fortunately for those living with this condition today, insulin doses can be tailored to allow for such treats.
For Lily eating these sugary foods was strictly not allowed as she would have been at risk of severe illness.
Having lived with diabetes for 70 years, Lily has been awarded a Diabetes UK medal.
The medal recognises the courage and perseverance of living with diabetes, in which Lily has proudly achieved.
Tags: