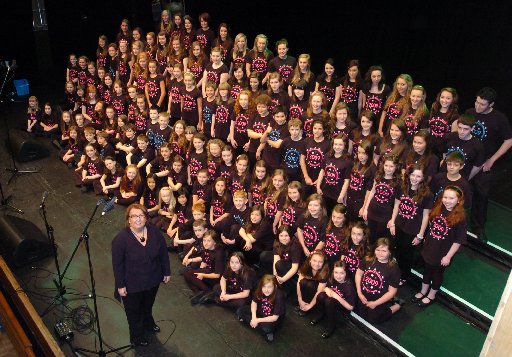 THE founder of Foyle School of Speech and Drama Sandra Biddle has been received an award the New Year's Honours List.
Mrs Biddle is to be conferred with Membership of the Order of the British Empire.
Sandra graduated in 1985 with a BSC Hons in Human Communication and a P.G.C.E in Primary Teaching.
She initially taught at the North West College of Further and Higher Education; then for three years at the University of Ulster Magee College followed by a short period as a Primary one teacher before starting up the Foyle School in 1990.
The well-known Derry drama teacher is one of several local people to make the roll of New Year's Honours List.
Basil Dalton, the Head of School at the North West Regional College has been awarded the MBE in recognition for services to further education.
Robert McGonigle. Ballykelly Primary School Principal Helen Cole is receiving an MBE for services to education.
In Limavady an MBE has been awarded to Mervyn Quigg for services to the Boys' Brigade.
Stella Cummings, NI Vice President of the Red Cross, will get an MBE for voluntary services to First Aid and the community.
Isabella Bell Hogg, Chair of Strabane and District Women Together, gets the same award also for voluntary services.
Thomas Orr, Governor of Strabane Academy, will become a Medallist of the Order of the British Empire (BEM) for services to education.
Maurice Samuel Simpson, lately Voluntary Care Services Driver with the Ambulance Service, is getting the BEM for services to the community in Derry.
Liam Ferguson, Community Services Organiser with the Probation Board, is getting the same award for services to community safety.
BEMs have been awarded to Ann McGarrigle from Limavady for services to mental health and the bereaved, and Robert Arthur McGonigle, Parish Administrator at St Columb's Cathedral, for services to Built Heritage and Tourism in Derry
Tags: