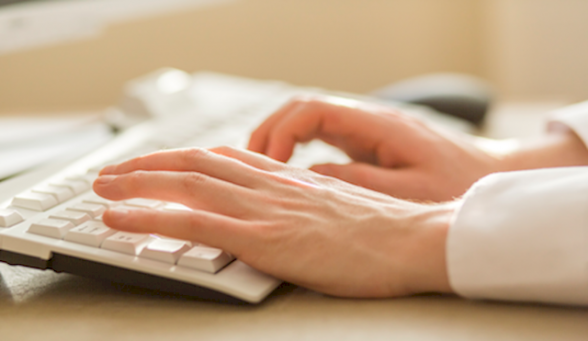 A charity has reported a sharp rise in the number of children living in the Foyle area contacting it about online porn.
Childline said it has seen a 60% year-on-year increase in counselling sessions, with young people left worried after viewing adult material.
The NSPCC's round-the-clock helpline provided 844 counselling sessions to children from across the UK in the last year.
That is up significantly from the 529 sessions in 2014/15.
In Northern Ireland, volunteers for the 24/7 service carried out 56 in-depth counselling sessions with children from Foyle and Belfast about the problem last year, compared to 36 sessions in 2014/15.
Over half of contacts were from children aged 12 to 15.
There was also a rise in children aged 11 and under contacting them about the problem.
The figures were revealed as the NSPCC publishes a new report called, What Should I Do?, about adults and children contacting the charity's helplines over online issues.
Many of the children who contacted Childline said they felt "ashamed", "guilty" and "addicted" after viewing porn online.
Some said they were being pressured into watching it by other young people.
One teenage girl said: "My boyfriend told me he likes watching porn, so I said I'd watch it with him. I wish I hadn't because, I've felt insecure about my body ever since.
"All the girls in the porn films were so pretty and perfect, so it's left me feeling fat and ugly."
Recent research by the NSPCC found that young people are as likely to see online porn accidentally as search for it, and that repeated viewing can lead them to see porn as realistic.
The NSPCC believes that current proposals for all porn websites to require age verification, currently being debated in the Digital Economy Bill in Parliament, do not go far enough.
The charity is also concerned that penalties will be shrugged off by companies who breach the legislation.
Neil Anderson, head of the NSPCC in the North, said: "It is very worrying that children are learning about sex in this way and the impact of young people viewing porn online cannot be underestimated.
"It can have far-reaching consequences, with children often believing they should be acting on the porn they've seen and it can affect how they view and develop in their own adult relationships.
"Better campaigning and education on the dangers online is needed for children to give them the ability to keep themselves safe.
"We also want parents to get involved with what their children are doing online and to give them the confidence to have conversations with their children about what they are doing online."
In the past six months, web traffic to the NSPCC's parent advice on protecting young people from the impact of porn increased by 58%.
Tags: