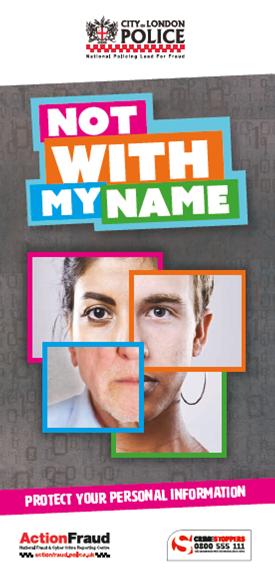 THE police are urging the public to take basic steps to protect their identity as more and more people are falling victim to identity thefts.
According to the PSNI, millions of people across the North, along with England, Wales and Scotland have suffered financial loss.
The PSNI is supporting the 'Not With My Name' campaign to target the growing threat of identity crime.
One in four – 12.275 million people – is believed to have fallen victim to identity crime losing on average £1,200 each, with total losses to the adult population estimated to be £3.3 billion.
The campaign urges people to protect their personal information by creating safe passwords, protecting internet devices, rejecting unsolicited phone calls and emails, and safely storing and disposing of mail.
Worryingly, today's survey shows that many people are not taking these steps:
• Online security – 1 in 3 (34%) do not regularly update their firewall or antivirus software;
• Social media –1 in 3 (35%) do not limit the amount of information they share on social media;
• Safe disposal of documents – 1 in 3 (31%) of people do not shred letters before throwing them away.
Two thirds of people (71%) do not regularly redirect their post for at least six months when they move house, leaving them vulnerable to bank statements or other mail being intercepted by fraudsters.
Identity crime is growing in the UK and protecting personal information is essential to combating the threat.
In the first quarter of 2015 there was a 27% increase in identity fraud.
The average age of a victim of ID fraud is 46, with men being 1.7 times more likely than women to have their identity stolen.
Victims often find that money has been removed from their bank or their account has been taken over, a fraudulent passport or driving licence has been created in their name, or loans, mortgages and mobile phone contracts have been set-up using their identity.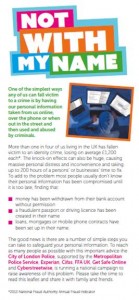 Identity crime is distressing for victims and takes an average 200 hours of a person or businesses' time to resolve. The rise is also concerning because the proceeds are often used to fund further criminal activity.
The 'Not With My Name' campaign will share tips to raise awareness and help people protect their identities across the country.
PSNI Detective Constable Stephen Crooks, from Reactive and Organised Crime Branch, said: "People in Northern Ireland are just as vulnerable as elsewhere in the UK to leaving themselves exposed to fraud by failing to take simple steps to protect their identities.
"We can all do more to make a fraudster's job more difficult.
"We know that people lead increasingly demanding and busy lives, with many people reporting password fatigue or struggling to find the time to update their software securely and regularly.
"But we need to change the way we think about our identities and prioritise protecting them. 'Not With My Name' gives us the tools to do this ourselves."
Individuals and businesses that have fallen victim to a fraud facilitated by an identity crime should report to Action Fraud on 0300 123 2040 or at www.actionfraud.police.uk.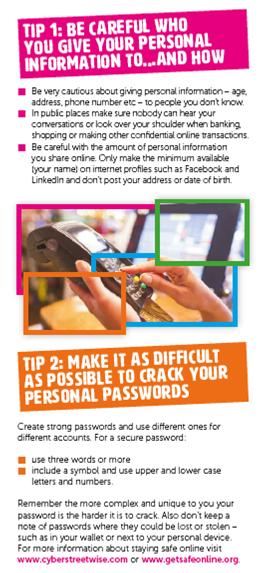 The tips to protect yourself from identity fraud are:
• Be careful who you give your personal information to and how
• Make it as difficult as possible to crack your personal passwords
• Always destroy or securely store personal documents
• Don't respond to unsolicited phone calls or emails
• Protect your personal devices
Tags: