COMMUNITY ALERT: PSNI are on the hunt for a youth who was involved in a serious motorbike smash earlier this evening.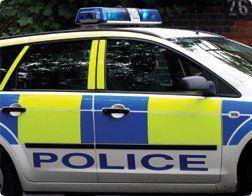 The incident happened at around 20.40 this evening on the Northland Road.
The youth is believed to be 13-15 years-old, and has been described as having a slim build, long dark hair.
The youth was wearing a dark long sleeve top and dark blue workman like trousers.
He crashed a motorbike on the Northland Road near Ballymac.
No other vehicle was involved in the crash.
However, witnesses state that the male was not wearing a helmet and hit his head with severe force on the road.
The male then ran off through gardens and, despite an extensive Police search, he has not been located.
Police would be greatly concerned for this males well-being and would urge him to seek immediate medical attention.
Police understand that this male may not want to come forward.
However if anyone can confirm that this male has received medical attention then please get in touch.
We need to know he is OK.
Tags: