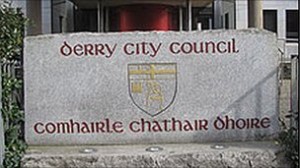 City of Derry Airport
All flights in and out of the City of Derry Airport are operating as normal this morning. Passengers are urged to allow extra time for their journey and to check with their airline regarding their flight details. For more information visit www.cityofderryairport.com
Refuse Collection
Refuse collection services will resume as normal today following the disruption caused by yesterday's snow weather conditions.  Refuse collectors are experiencing some difficulties accessing the Ardlough Road which has been closed due to flooding.
The strong winds and heavy rain today however will have some impact and the public are urged to be cautious when leaving bins out for collection.
Residents whose bins were not collected on Wednesday are advised to return their bins to their property and arrange to leave them out for collection on Saturday morning before 7.30am. Any queries should be directed to 028 71 374107
Recycling Centres
All of the civic amenity sites are open as normal today and users are urged to be cautious when using the sites.
Cemeteries
All cemeteries are open as normal. Users are asked to be cautious at all times and to be wary of the high winds.
Parks and play parks
All parks  and play areas in the Derry City Council area, with the exception of the Adventure Play Park at St. Columb's Park, are open as normal today. The situation is under constant review throughout the day.
Dog Pound
The Dog Pound will operate as normal today.
Leisure Services
All Derry City Council Leisure Centres are open and operating as normal.
Tags: